About Us
RV Service is our business: RVing is our passion!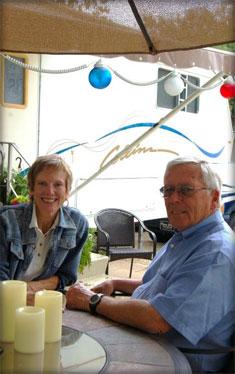 We're Don and Sally, owners of Full Service RV and full time baby boomer RVers. We've moved to Arizona because Sally has wanted to live there since she visited as a child with her grandfather. We've brought our successful mobile RV repair service to the East Valley near Phoenix during the winter months and further north to the beautiful Prescott Valley during the summer.
We're passionate about two things – the RV lifestyle and good RV repair service. We launched Full Service RV several years ago in San Antonio, Texas when we got frustrated with the service we were able to find when we needed it.
Full Service RV offers the kind of service we expect as fellow RVers. We treat our fellow RV resort residents as our neighbors. We may be able to solve your problem over the phone. If not, we'll be there quickly, treat you fairly, and follow-up with you to make sure your RV repair problems are completely solved.
We think Don "street smarts," years of mechanical experience with everything from boats to cargo trailers, his professionalism as a RVDA-RVIA Certified RV Technician and our old-fashioned work ethic work together to make our Full Service RV a cut above the competition.
We enjoy our business as we do our lifestyle. Follow Full Service RV on Facebook!